With colder weather creeping up on us, we're trading our hot shorts to longer, more comfortable clothing. Trousers have been trending, especially in Europe. We see stores like Zara, Bershka, Stradivarius, Forever 21, etc with trousers and pants that look like they can be worn for work as well as a casual day out.
If you are new to the style, you may not know what to pair with these pants. You've seen so many other people and mannequins rocking this style and you want to join in too. Thankfully, it can be dressed up and down so you can rock these style of pants whenever you want.
Tops
If you are going for a dressed down look but you don't want to look shabby at the same time, you can pair the pants with a short sleeved (graphic) t-shirt. Try not to go for anything too baggy, especially if you are wearing wide-legged pants because you don't want the clothes to look like it's weighing you down.
My favorite way would be to wear it is with a fitted crop top. This way, we get a balance of tight on top and loose below. You can't go wrong with this combination.
You can also try playing around with different necklines and sleeve lengths. I find the off-shoulder style looks very refreshing because you don't see a lot of people style it this way.
If you are wearing printed bottoms, it is safest to go with a solid color on top. If you are wearing a solid colored bottom, you can go with either solid colors on top or prints/patterns. Stripes are very versatile and if you are wearing colored stripes, you can even match your clothing according to the colors in the stripes.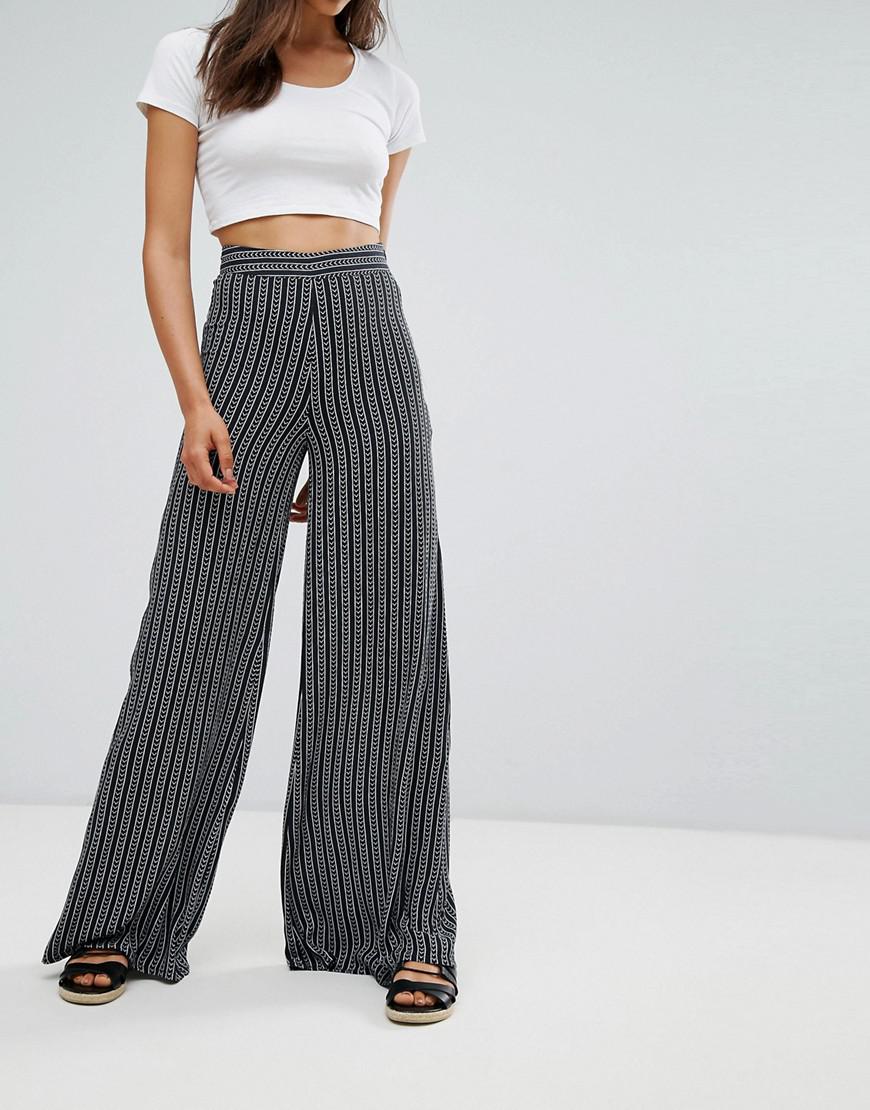 Footwear
The safest option for footwear is open-toe heels. Strappy (flat) sandals are also a good option if you want something more comfortable. These will always match any style of pants you choose and give the illusion of longer legs.
If you must use covered toe flats or heels, opt for tapered pants that end at your ankles so that there is a balance of cloth and skin.
Low ankle sneakers are a popular option when it comes to trousers. However, I personally feel like unless you are tall, you shouldn't pair trousers with sneakers because they tend to make you look shorter.
If you do want to go for it, opt for pants that end slightly below your calves or above your ankles. You want to ensure that there is a gap between the hems and your shoes so that it doesn't look engulfing below.
Likewise for boots. I would only recommend it for tall people but if you find a pair of
fitted
pants that end at your calves, you can totally rock the style. Definitely do not wear it with wide legged pants.